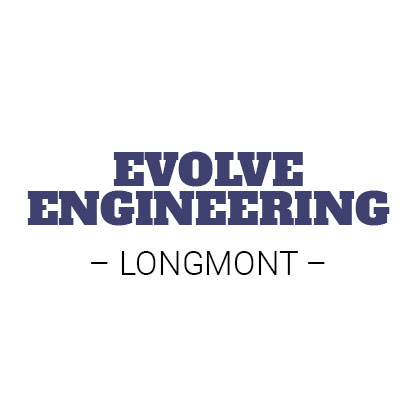 Overview
Evolve Engineering is currently seeking a Machinist Intern with a passion for machining and manufacturing and a willingness to learn from other employees who feel the same. Our company's core values include providing exceptional, value-added customer service to our clients, while maintaining a high level of excellence, integrity and a strong commitment to personal improvement and growth. If your values align with ours, we would like to talk to you! Because we're small, every single team member has a chance to play an important role in the company.
| | |
| --- | --- |
| Reports To: | Floor Manager |
| Status: | Part-time Internship |
| Hours/Duration: | 10-12 Hrs/Week |
| Duration: | April – August, 2022 |
| Location: | 2000 Pike Rd Suite B, Longmont |
| Compensation: | Unpaid / Up to 60 hours |
| Grade Level: | 11-12 |
| Prerequisites: | Manufacturing or Logistics |
| Slots Available: | 1 |
| Application Deadline: | Friday, April 15, 2022 |
Operates and maintains lathe and milling machines.
Reviews drawings, instructions, blueprints or samples to ensure accurate production.
Takes precise measurements for cutting or shaping.
Selects appropriate machine and settings for a given task.
Plans proper sequence of tasks to complete the assignment.
Monitors production, adjusting feed and other settings as necessary.
Maintains inventory of completed products.
Checks output for quality assurance and documents or discards defects.
Identifies need for and performs machine maintenance and minor repairs.
Maintains a safe and clean workstation.
Contributes to team effort by accomplishing related tasks as needed
Education & Certifications
HS diploma or concurrent enrollment in a relevant CTE pathway — manufacturing, etc.
Competencies & Abilities
Excellent coordination and mechanical skills
Strong attention to detail, accuracy, and safety
Solid written and verbal communication skills
Proficient in math
Basic computer skills
Ability to lift up to 50 pounds and perform repetitive tasks
Experience working with machine tools or mechanical assembly
Working knowledge of safety protocols
---
Application Deadline: Friday, April 15, 2022
(You must be signed in to your SVVSD student email account to apply)
Questions?
If you have questions about this internship, please contact:
Kate Topham
CETC Counselor
[email protected]

Buck Webber
Assistant Principal
[email protected]
---
About Partner
Our company's core values include providing exceptional, value-added customer sEvolve Engineering and Software seeks to be the premier provider of engineered solutions. We pride ourselves on our diverse background and unique approach at solving problems. The key to EES is the melding of two functional groups: programming and mechanical design. This interdisciplinary background is what sets EES apart from the rest. We offer software development, full machining services, engineered systems, and engineering consulting among other services. These capabilities allow us to be your one-stop-shop for engineered solutions. We are here to serve the commercial and industrial sector as well as the individual with an idea.
---