The Career Elevation and Technology Center of St. Vrain Valley Schools Celebrates 50 Years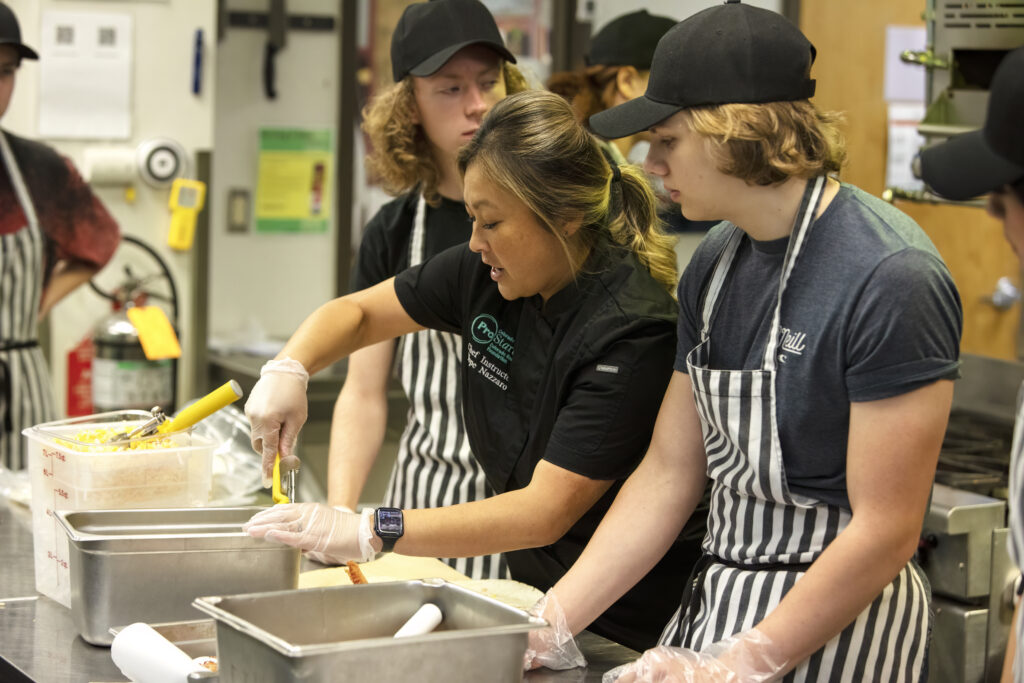 For over 50 years, The Career Elevation Technology Center (CETC), formerly known as Career Development Center, has provided robust career and technical opportunities for students across St. Vrain Valley Schools.
At the CETC, students have access to eight different career pathways: Advanced Manufacturing, Automotive Technology, Agricultural Science, Health Services, Interactive Media Technology, Internships, Prostart & Culinary Arts, Welding and Fabrication, and new this year Pre-Law. Seven of the eight pathways offer students the opportunity to earn multiple industry-recognized certifications.
This past summer, the CETC underwent renovations to enhance the educational environment. For CETC Principal ToniJo Niccoli, the support they have received from their community has been overwhelming. "We are thankful to the community members for their investment in our building," shared Niccoli. "Our teachers and staff are committed to ensuring our students are future-ready and to producing a workplace that is competitive, and can respond to our community's needs."
These pathways at the CETC are important for students because they provide the contextual application for what they are learning academically. "Students get to apply their knowledge in real-world environments, in areas they are passionate about," stated Buck Webber, Assistant Principal at CETC. "Students that are enrolled in CTE programs have a graduation rate of 93% compared to the national freshman average of 80%."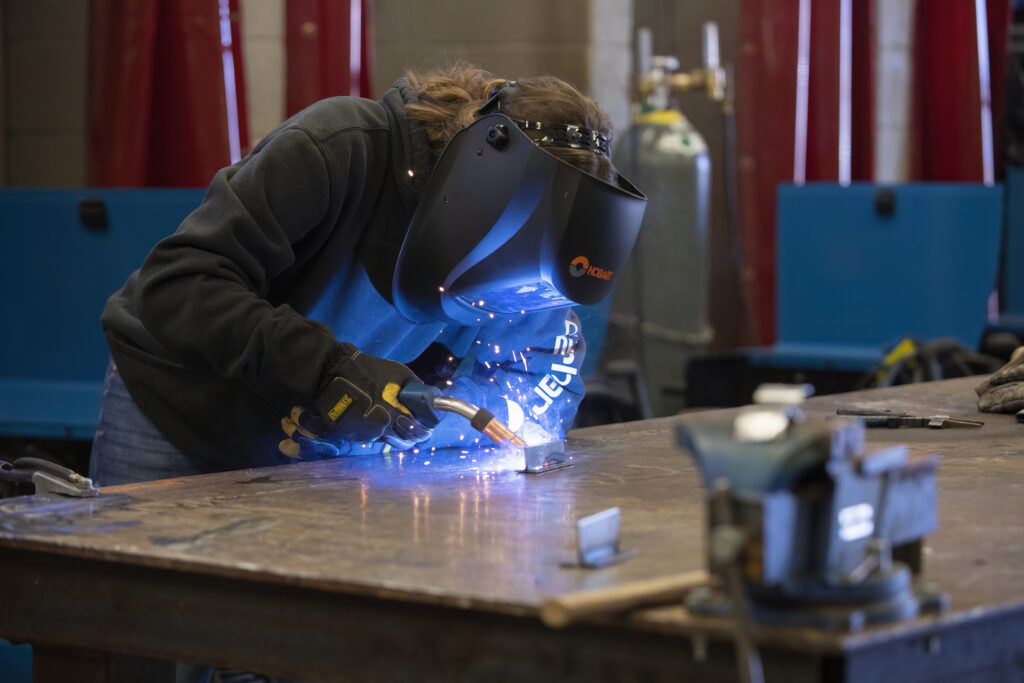 The welding program now provides Industry Standard Recognized Welding Certifications to students. "We see students become and find a passion or profession, and we are honored when students return with inspiring stories of success and accomplishments, whether creating and running their own welding companies or being hired to welding on gas lines for Xcel Energy." shared Bill Anthony, Welding Instructor. "These success stories of who our students are in our world, communities, and families is transformative."
These pathways provide authentic experience and training in the skilled trades one competency at a time. "The positive impact that these programs have on students is another way for students to gain skills in teamwork, leadership, and work ethic while also boosting their self-esteem," shared Hope Nazarro, Prostart Instructor.
To learn more about the CETC or to see the new renovations, the CETC will be hosting tours for the community on the following dates:
Thursday, December 15, from 9:00 a.m. – 11:00 a.m.
Friday, December 16 from 1:00 p.m. – 3:00 p.m.
Community members who cannot attend but would like additional information on the individual pathways, can visit the website cetc.svvsd.org or can contact ToniJo Niccoli at 303-772-3333.